DOLPHIN BEACH APARTMENT (BLOUD01)
The apartment is very large - 247m2. It has sea views from the main
bedroom, lounge and front patio. The apartment consists of:
3 bedrooms
3 bathrooms
a large fully equipped granite kitchen with scullery
a large lounge and diningroom
a small garden patio with garden furniture ( automatic irrigation )
a sea facing patio with garden furniture
an undercover parking bay
The furniture and finishes are very upmarket in standard.
Included is a washing machine, dishwasher, satellite TV,
2 X TV's, a video machine, music centre.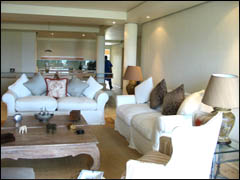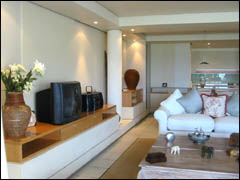 zurück