Llandudno
Overlooking Llandudno Beach, these luxury homes of between three and six
bedrooms, offer all the comforts of your own home, while being situated on
one of the most beautiful stretches of coastline in the world. Situated between
Hout Bay and Camps Bay lies this exclusive suburb of homes with no shops
or restaurants only a small church and two magnificent beaches, Llandudno
Beach and Sandy Bay Beach. Approximately 250 homes in this area boasting
a secure area with one road into Llandudno and the same road out. A security
company is based in the area to look after these homes. The homes are
alarmedand linked to the security company at all times. Llandudno is within
close proximity to Camps Bay restaurants and shops and Hout Bay harbour,
restaurants and shops, with wonderful walks and horse riding in the
mountains or on the beaches.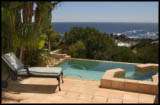 Llandudno (LLAN01):
An upmarket home which overlooks the beach
with the most spectacular sea and mountain
views Imaginable. Peaceful and tranquil, no traffic
noise. You can walk to the beach from the house,
along a little path in about 10 minutes. Read more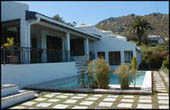 Llandudno (LLAN02):
This is an upmarket and beautifully appointed
holiday house and will suit even the most discerning
holiday maker. Llandudno is an ideal spot to spend
a holiday !
Llandudno (LLAN03):
Without a doubt, this luxury beach house
occupies the best and most sought after
position in Llandudno. You couldn't be any
closer to the beach.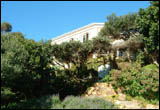 Llandudno (LLAN04):
Beautiful 4 Bedroom French Provencal holiday
home on a very private and secure property.
Easy walk to the beach. Lovely sea views.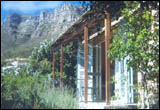 Llandudno (LLAN05):
Beautiful French Provencal stone cottage
set in private indigenous garden overlooking
Llandudno beach.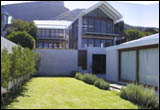 Llandudno (LLAN06):
The site has 2 levels. Lower level contains
2 self-contained studios. The Upper level
contains the main dwelling.
zurück