Camps Bay
Camps Bay is one of the the world's most sought after locations. Nestled under
Table Mountain and the Twelve Apostles, Camps Bay offers the discerning traveller
breathtaking ocean views, pristine beaches, fine restaurants and shopping facilities
and a top class theatre.

Camps Bay (CAMB01):
This home has 5 bedrooms Main en-suite with
full dressing room, full bathroom, remote controlled
curtains, TV.
Read more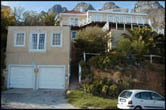 Camps Bay (CAMB02):
This holiday house boasts the most spectacular,
unobstructed view of the sea. The home has
4 bedrooms and 4 bathrooms.
Read more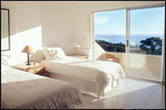 Camps Bay (CAMB03):
This beautiful and upmarket holiday house offers
glorious, unobstructed sea and mountain views from
every room. Very spacious living areas on different
levels. Very peaceful, tranquil and private.
Absence of traffic noise.
Read more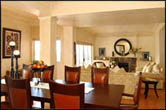 Camps Bay (CAMB04):
Beautiful and stylish luxury Tuscan double-story
Villa with sea view and within easy walking distance
to Camps Bay beach. Nice and private.
Read more
Camps Bay (CAMB05):
Villa Dolphin Crest is a large luxury home, fully furnished and
equipped for up to ten people. With big picture windows to
maximize the magnificent sea views, there are five bedrooms
(each with double bed), three of which have their own en suite
bathroom (all with shower and the main bedroom with
air-conditioning and Jacuzzi).
Read more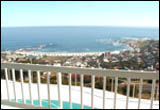 Camps Bay (CAMB06):
This 4 bedroom house in Camps Bay has a wonderful
setting and offers spacious accommodation, very good
security, spectacular unobstructed sea views and a private,
sheltered pool deck.
Read more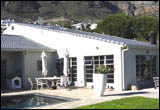 Camps Bay (CAMB07):
This stunning 4-bedroom house is in Fiskaal
Road, Camps Bay.
Read more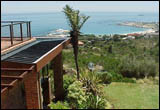 Camps Bay (CAMB08):
Campsbay Living, a 165 square meter self catering apartment.
This north facing unit offers stunning sea and mountain views from
all rooms. The lounge is directly linked to the outdoor entertainment
area with a swimming pool and under-cover barbeque facilities.
Read more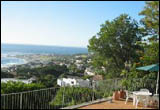 Camps Bay (CAMB09):
Cramond Cottage offers exceptional
holiday living.
Read more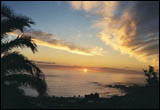 Camps Bay (CAMB10):
This luxurious loft apartment is situated on the western
slopes of Table Mountain overlooking the world renowned
Camps Bay Beach.
Read more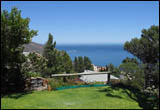 Camps Bay (CAMB11):
The Studio Apartment is situated in a tranquil setting on the slopes
of the 12 Apostles Table Mountain, with direct access to the Table
Mountain Nature Reserve, with all the indigenous splendour of
South African fynbos, proteas, the odd klipspringer, sugarbirds,
tortoise and mongoose, with the added bonus of breathtaking
sea and mountain views.
Read more
zurück